Are you one of those women who end up dumping their monthly shopping into one tiny bag that's bursting at the seams? Do you desperately need a bag that fits in your fruits and vegetables, yet maintain a style statement? In that case, if you were to choose a bag, which one would you choose? The top choice today is a tote bag — they are versatile, available in vibrant colours and prints, made with different fabrics, environmentally-friendly, reusable and make for great fashion conversation starters.
Tote bags — the latest portable storage space in town — are clearly on everyone's minds. Anyone and everyone has got them – the neighbourhood heartthrob, the sweet aunty, the chai-and-coffee-loving uncle, your best friend, the aunty you don't talk to, your neighbour and their neighbours. Why should you be the one to be left out?
Crafted out of sturdy cloth, fabric or canvas, tote bags are durable and versatile as a beach bag, shopping bags, school bags, office bags, gym bags, baby bags and laptop bags. If you're looking for something that could easily fit in your groceries too, a tote bag is exactly what you need. Not just comfortable, inexpensive and functional, they look extremely fashionable as well. Though you can buy them at boutiques, supermarkets and departments, you'll get the best options online at a quirky store like ours. You'll love the Boriya collection.
Is it your mother's birthday next week? Or, your best friend's baby shower? Or, your sister's graduation ceremony? No matter what the occasion, we've got something for you. Here's how: buy your mum a 'Tropical Flower' tote bag and fill it with some self-care goodies – perfume, lotions, moisturizers, hand and foot creams and lip balms as a thoughtful present. For your pregnant 'bestie' who's been through heaven and hell with you, a cutesy 'Tropical Pineapple' tote bag with diapers, chocolates, nappy creams, bottles and baby food could be sweet. Your sister, who is set to travel the world after college, would be happy with a 'Tribal Surf Board' tote bag, that's both design-centric and functional.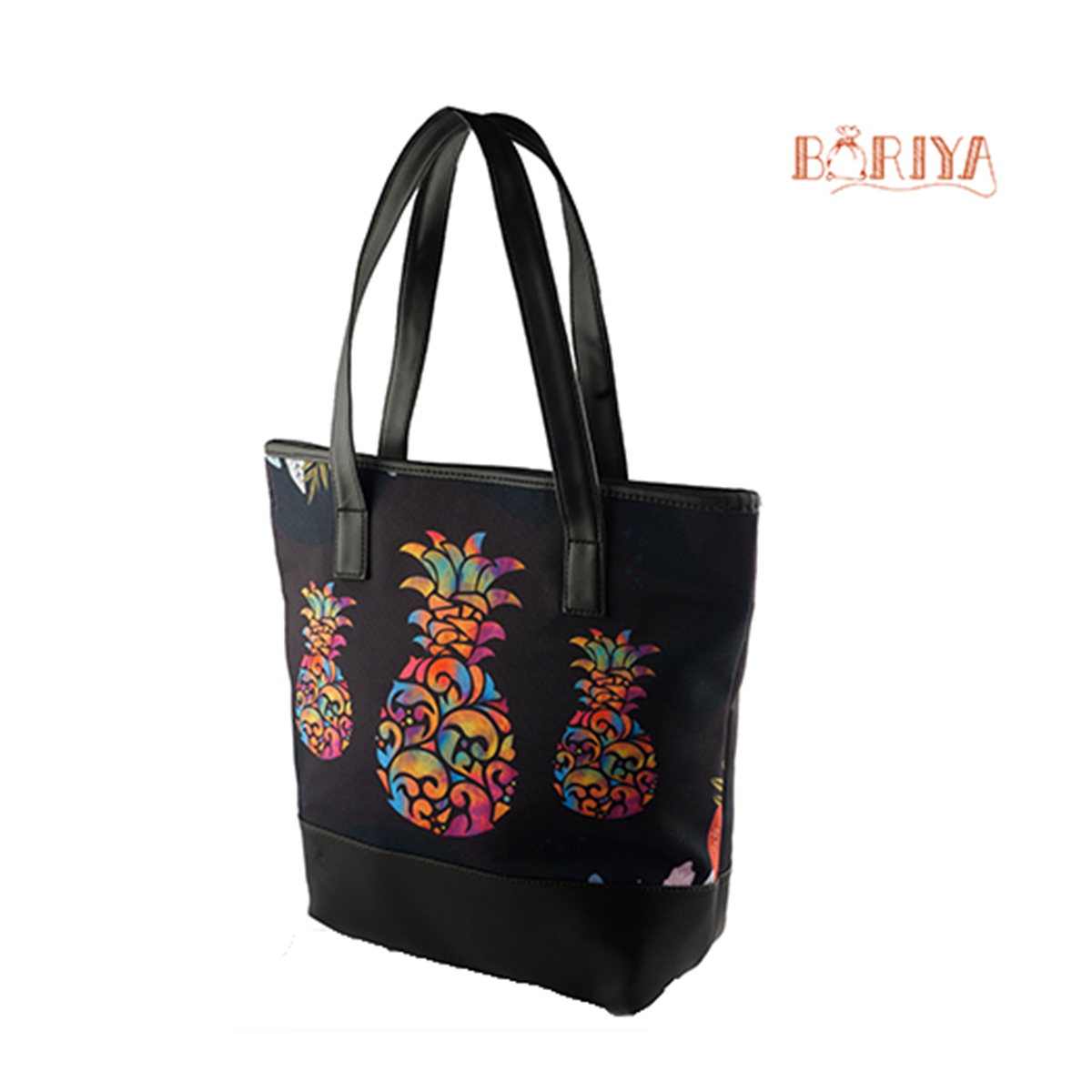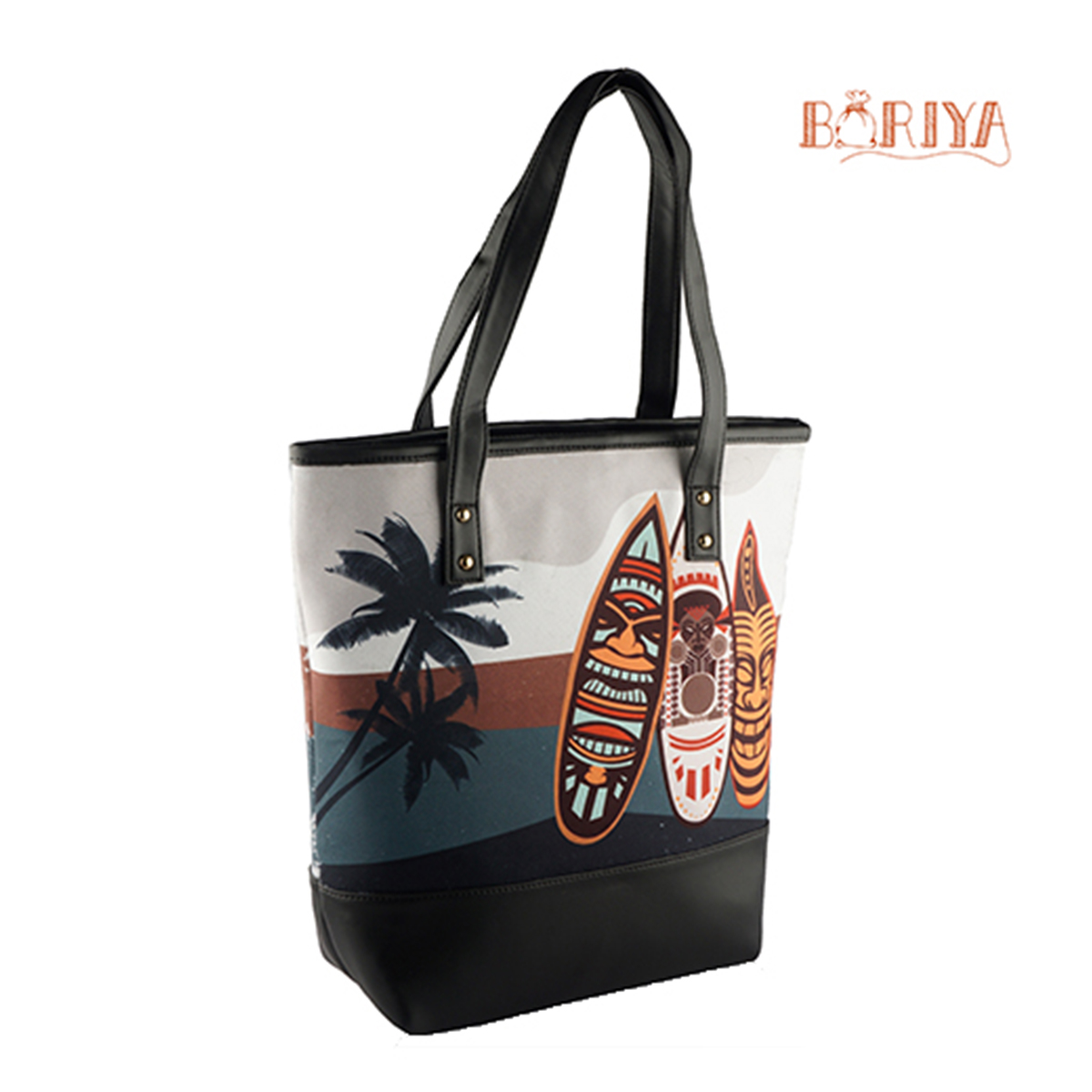 Whether you are someone who likes traditional prints or someone that enjoys something out-of-the-box, you'll find that the 'Tribal Pattern 1' tote bag and 'Tribal Turtle' tote bag will resonate with your quirky love for everything colourful. However, if you ask us for our unsolicited opinion, we'd say that you should go with the 'Tropical Sunset Palm Tree' tote. We think that you would love the bright and earthy colours, the palm trees against the gradient background and the sturdy straps.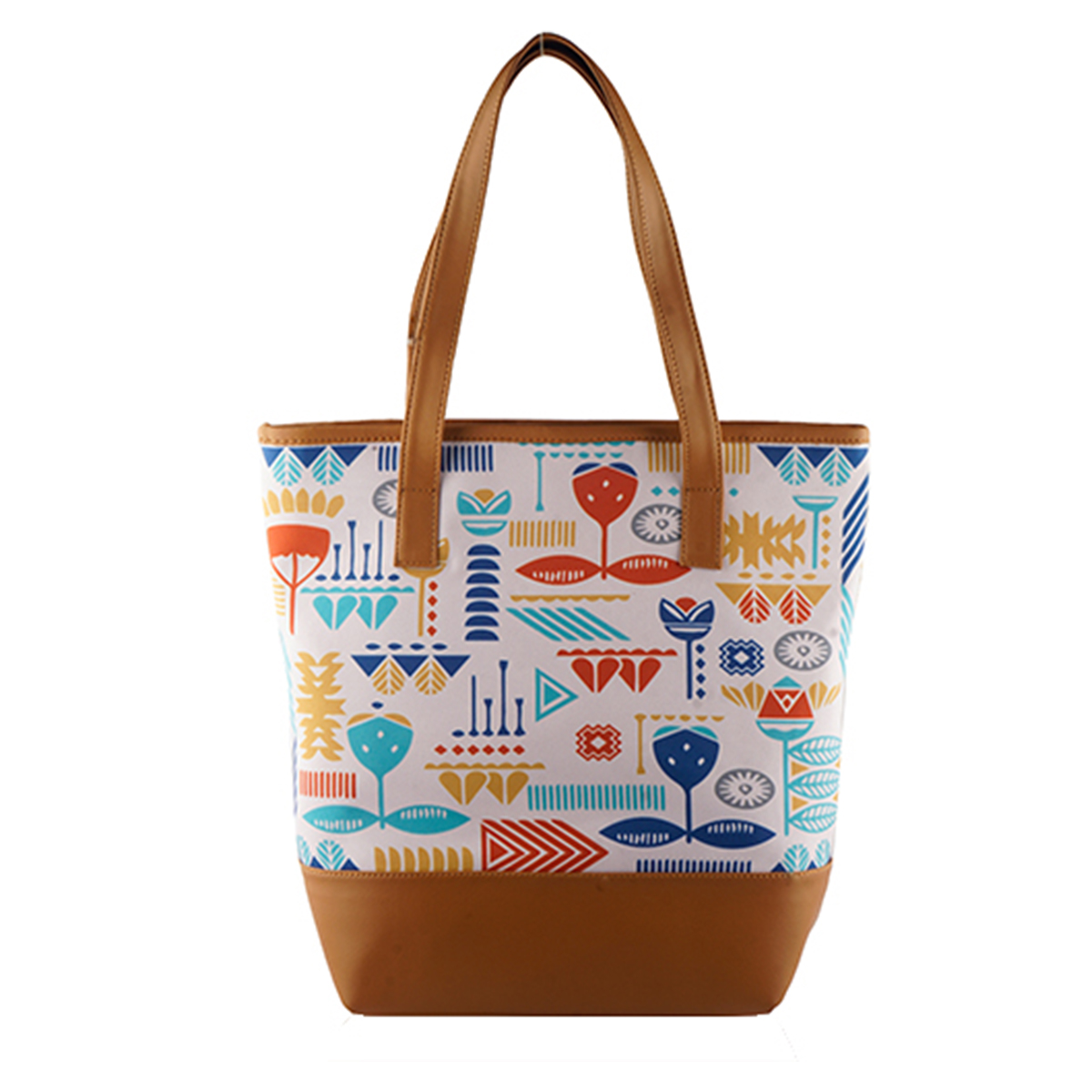 Now that you've decided on a perfect bag to store your essentials or as a wonderful gift, visit Boriya for the quirkiest range of tote bags and other accessories. You will absolutely love it, we promise!