Gentlemen, we know that men's accessories shouldn't always be black, brown or navy-blue. You love bright colours, quirky patterns and cartoonish characters but the fear of the stereotypical society always demotivates you. However, there is hope! Unlike the unfair world outside, we have included a men's section with products that our bearded friends would love! Ranging from sling bags, shaving pouches and laptop bags, we have something for everyone — no matter your preference.
 Be it at work or a casual outing, men deserve to look stylish as ever! With these bags, laptop and iPad sleeves at hand, you'd look and have the absolute best. Made from leatherette with matte print, vibrant shades and bold patterns, open yourself to Boriya's men's accessories with colours on your mind and freedom to choose in your heart!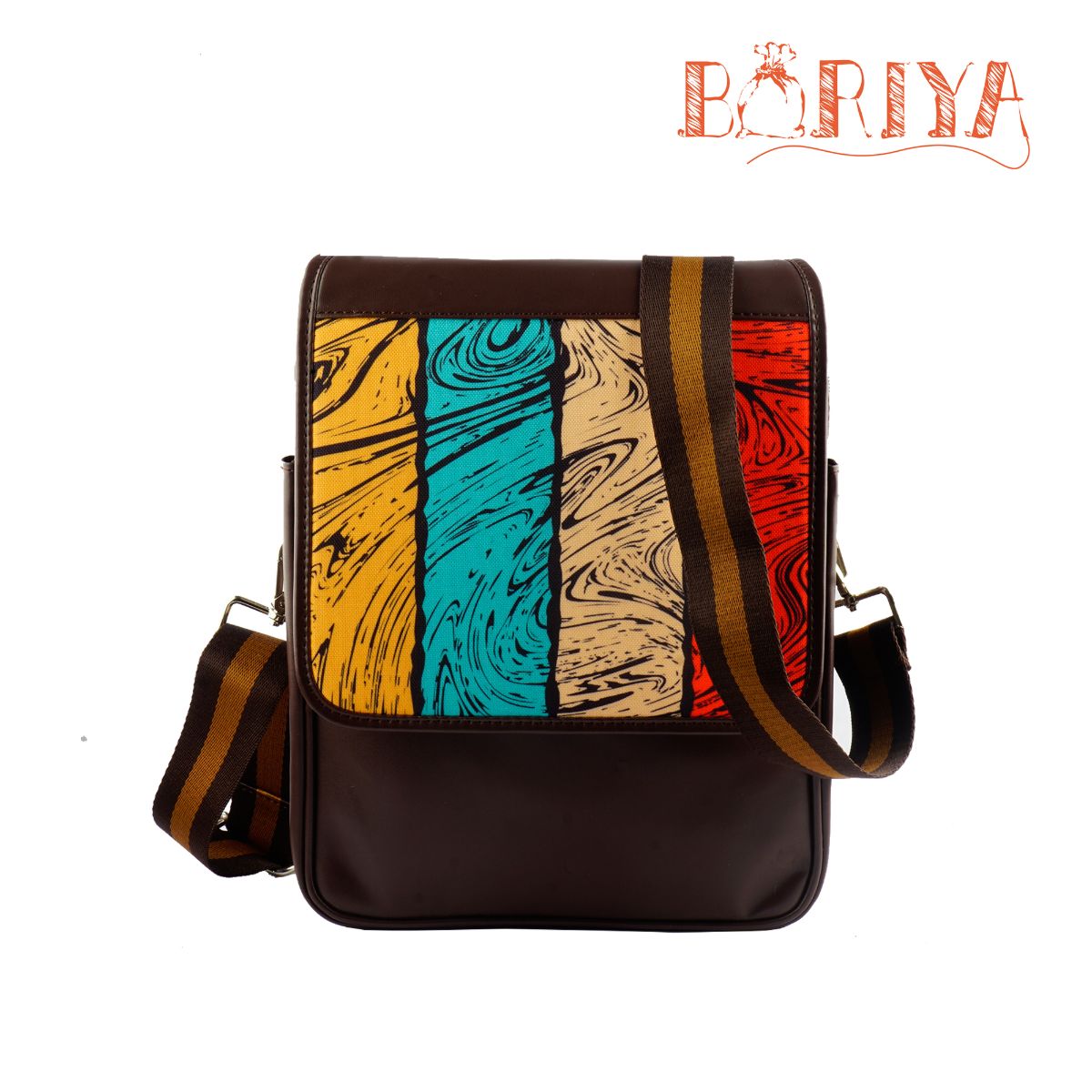 Sling Bags
Men, if you're looking for something to travel around the world with, you can always choose the Boriya's Men's Sling Bag. It is crafted out of leatherette with matte print and a polyester inner lining. The front kangaroo pocket is great for carrying regular essentials such as cash, keys, wallets and stationery. A thick, patterned, adjustable strap makes it simple to carry the bag straight or across your body. Either way, it looks stylish and functional. For example, the 'Cards Pattern' features a pattern of spades, diamonds, hearts and clubs against a pale background with a tan outer layer. The 'Camouflage' has an army print front compartment against a dark teal background, while the 'Colour Pattern' comes with a vertical design of different colours against a dark brown background.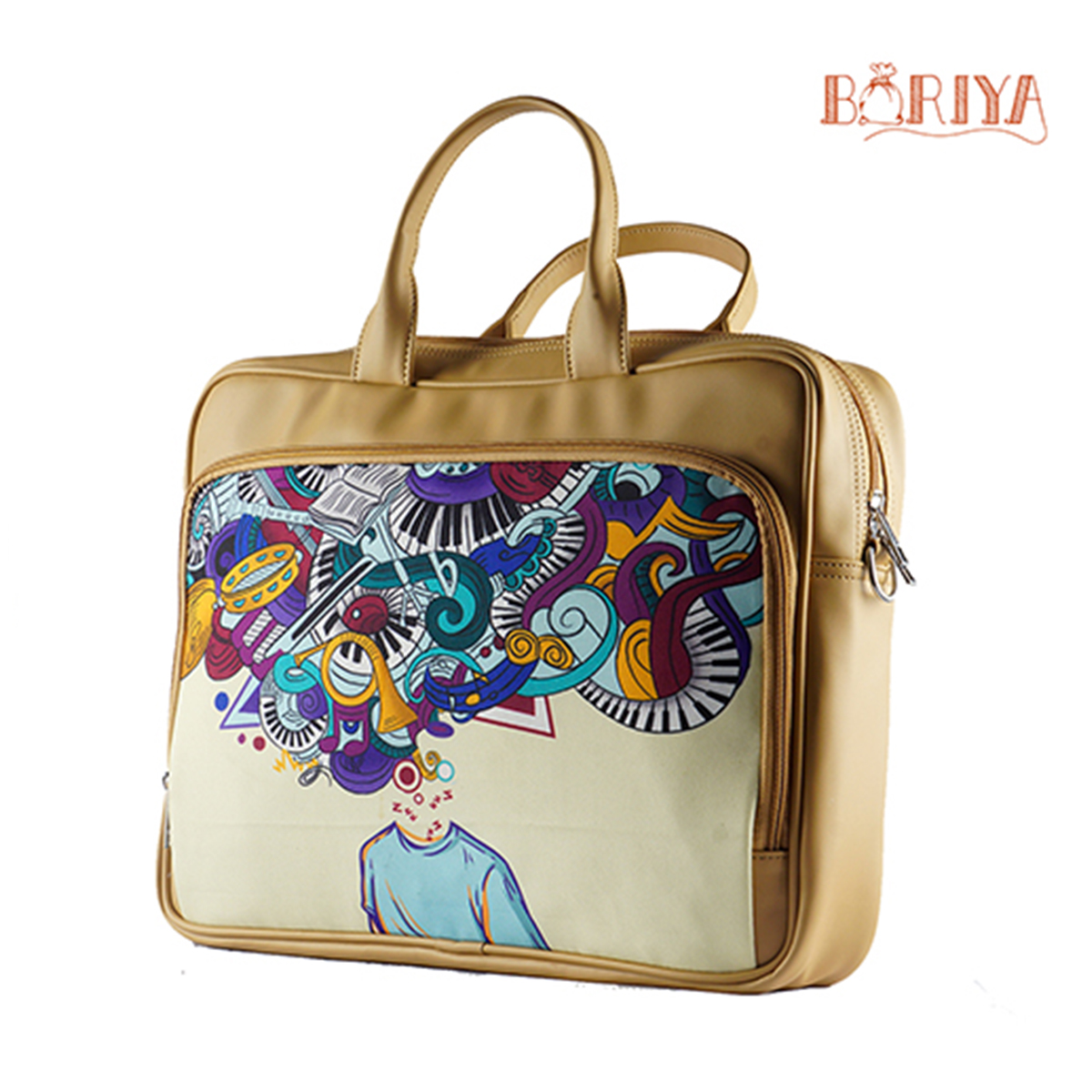 Laptop Bags
Looking for a cool storage bag for your laptop, but want something that's design-centric yet functional? Boriya's Men Laptop Bags are made of soft canvas and leatherette with matte prints and polyester inner lining. The 'Space Surfer' Laptop Bag features a fantastic scene from space, with a black back. There is a padded compartment in the middle for the laptop with a zipped inner pocket, with an adjustable sling for easy access. The 'Music Doodle' Laptop Bag with an abstract artwork against a light beige background, with a zipped outer pocket and small inner pocket for essentials. The 'Super Mard' Laptop Bag with a blue-and-yellow sign saying 'Super-Mard' against a dark blue background — great for those who love a masculine vibe.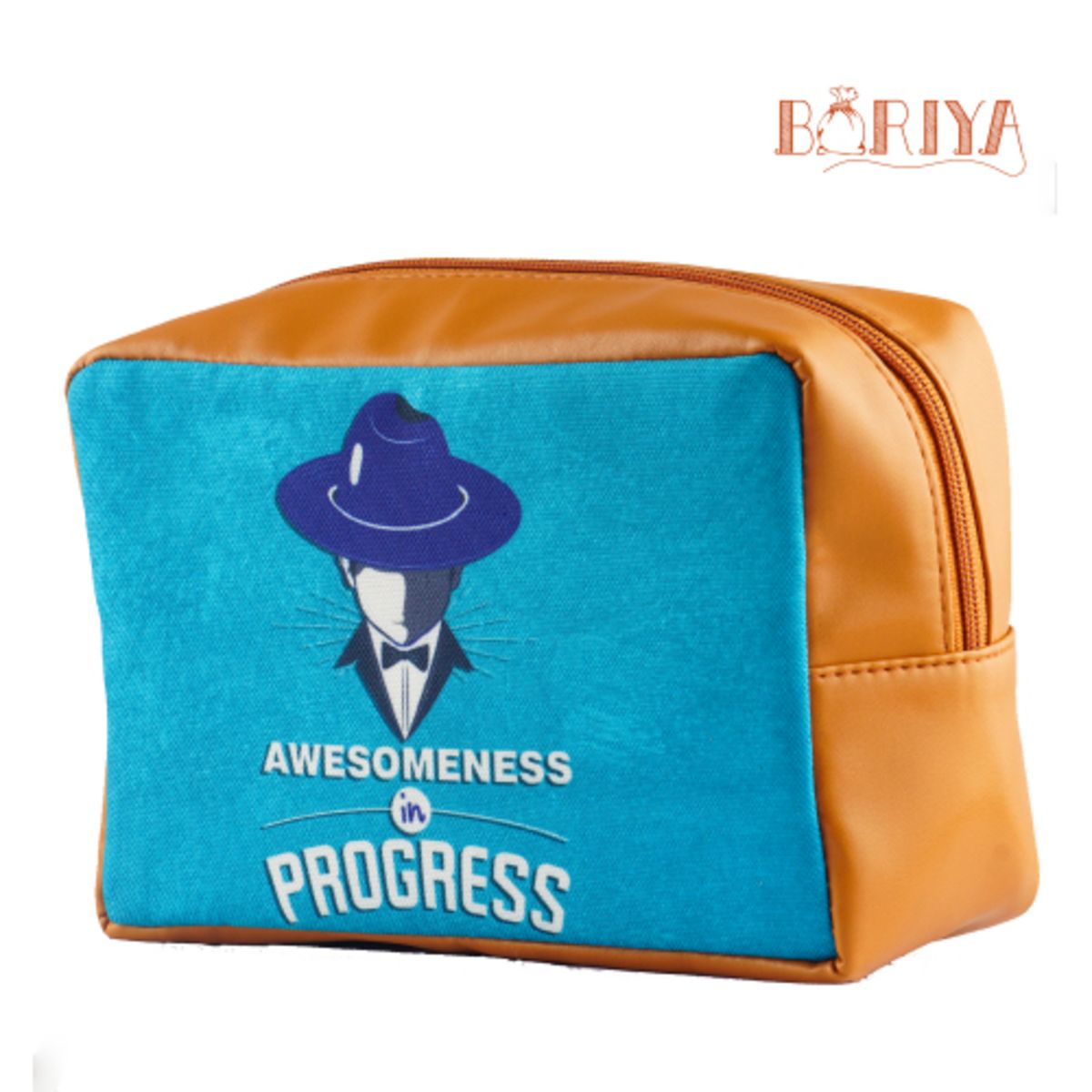 Shaving Pouches
Do you keep losing your razors and blades, and keep finding them in weird corners? Bro, we feel you! Sort out your life and shaving essentials with our highly-functioning Men's Shaving Pouches, something functional and handy that you can slip into your travel bag when on vacation.
The 'Awesomeness' Shaving Pouch is great for your grooming essentials, which is made from leatherette with matte print. A sky blue-and-deep-blue signage against a tan-brown background, it looks uber-cool with the right amount of functionality. If you define yourself as someone who can save the world with that million-dollar smile, we recommend the 'Bring the Hero' shaving pouch in black and yellow. Finally, the 'Shave Happy' shaving pouch is a perfect pal to your seaside vacation with its beachy colours and prints with the main compartment and inner open pocket for all your toiletries.
That being said, we have your life sorted with our accessories that add colour and functionality to your life. If you're interested in our lunch bags, laptop and iPad sleeves, visit us at Boriya for something that catches your eye.