As remote learning has become a modern reality, we realised that it's time we spin some fun into our regular classes. Remember the days when you used to be the star of attention just because you had brought a new mechanical pencil to school (even when it wasn't allowed)? Of course, our love of being in the limelight was extended to new school bags, lunch boxes, notebooks and the Diwali gift from our grandparents.
Those were good days, huh? So, we have decided to bring up those nostalgic moments for the latest generation of schoolkids. We mean, what child wouldn't love to show off their new pencil pouches to their classmates when on video calls? If we could bring the 1980s (or 1990s) back, we sure would. Sigh! Therefore, if you're looking at quirky but functional presents to gift your naughty ones, we'd be thrilled to help!
Made of sturdy matte material with polyester lining, you won't have to worry about our pencil pouches getting dirty, stained or torn. They can store anything they want — pens, pencils, erasers, sketch pens, sharpeners, rulers and even a loving note from their parents. All of our pouches have special main compartments for kids to store their stationery and are durable for regular use.
Fun ones
For the ones that love colours and cartoons, we recommend the Fast Food Friend Pencil Pouch, which has Fries and Soda on the front. Best friends forever, this duo will cheer up your mind as they work on a particularly difficult spelling test or mathematical problem. Available in green and yellow with splashes of pink and orange, your kids won't be disappointed. Craving for something sweet? Most kids love chocolate and ice cream, even though they could be bad for their teeth. The Ice Cream Pencil Pouch in Neon Green has ice cream bars, ice cream cones and ice cream sticks with human faces for that childlike touch.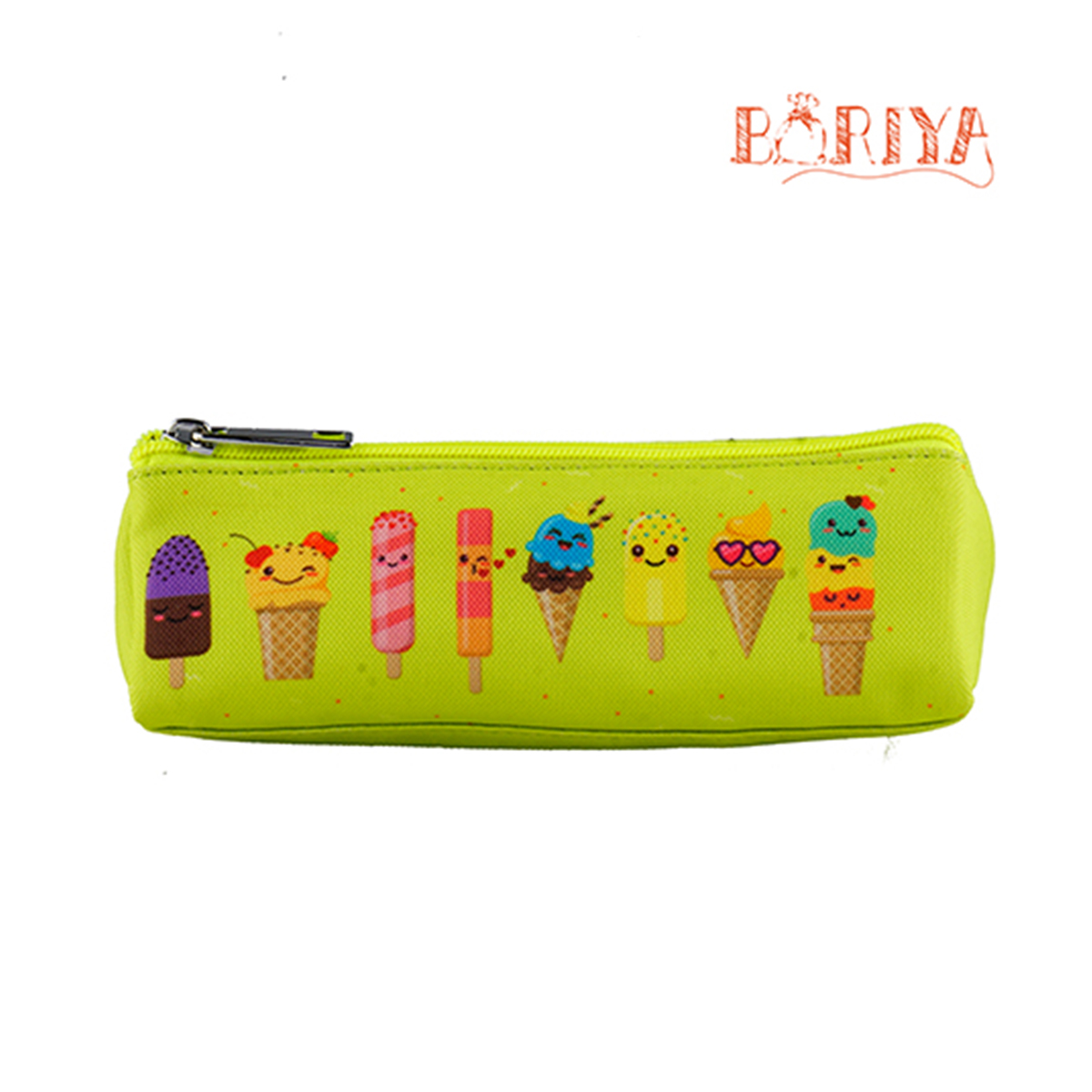 Magical ones
Now, children have powerful imaginations and they do believe in magic. That's why we have the Unicorn Pencil Pouch in Blue with a lovely unicorn print in white, pink, yellow and purple. The main lead, the unicorn, and the yellow stars against the blue-and-green background work well for any child who believes that magic does indeed exist. Talking about magic, who doesn't love to be a princess? The Boriya Princess Pouch says the words 'I am a princess' in white against a bright blue background of crowns, hearts and clouds — perfect for the little girl just starting out on her fairy tales.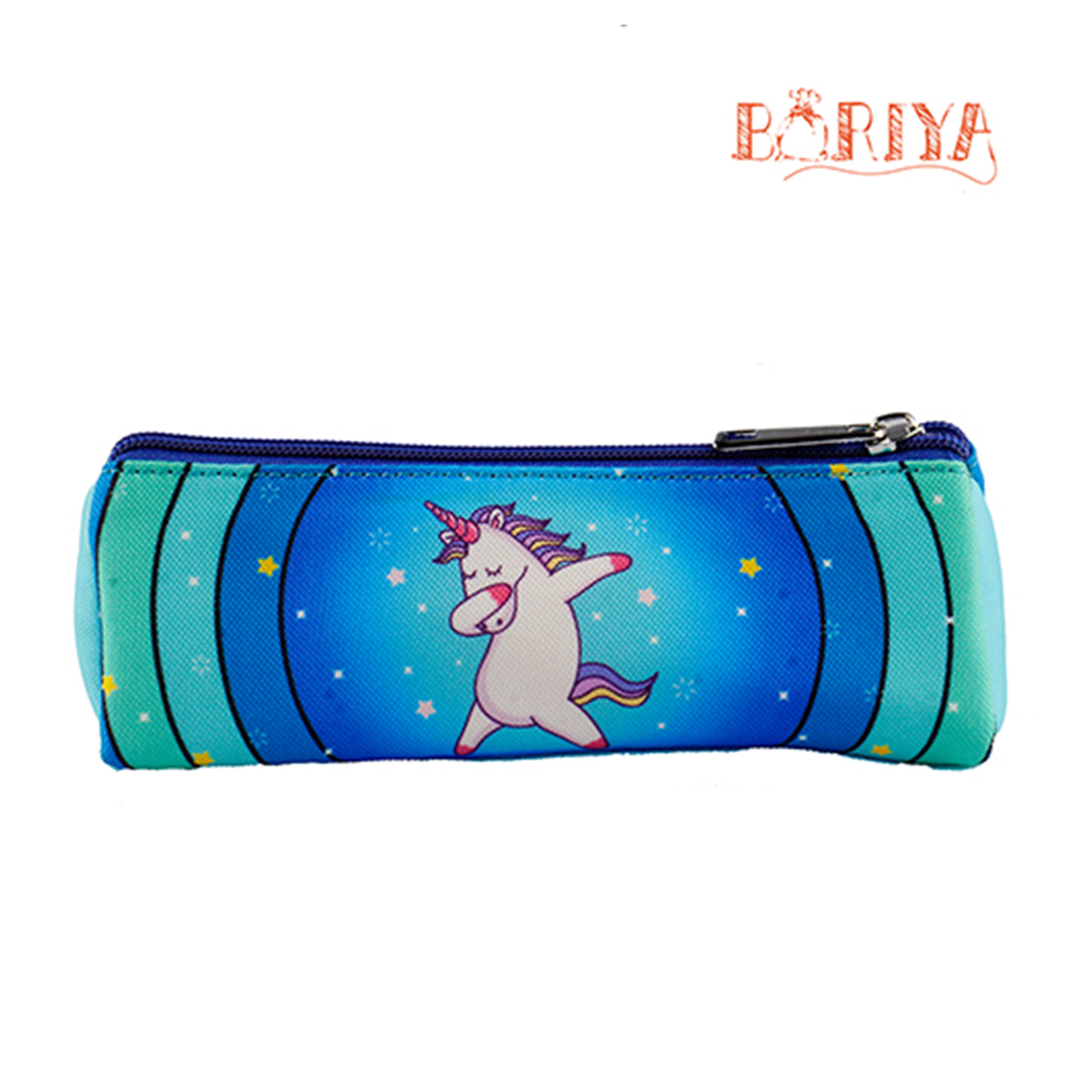 Serious ones
The Commando Pencil Pouch is jade green with the words 'Commando' on it, could it be a thoughtful gift for someone who admires the defence forces? We think so. Or someone who enjoys football? For them, we'd like to go with the Football Pencil Pouch in Purple, which has a football player enjoying doing the thing that he loves the most.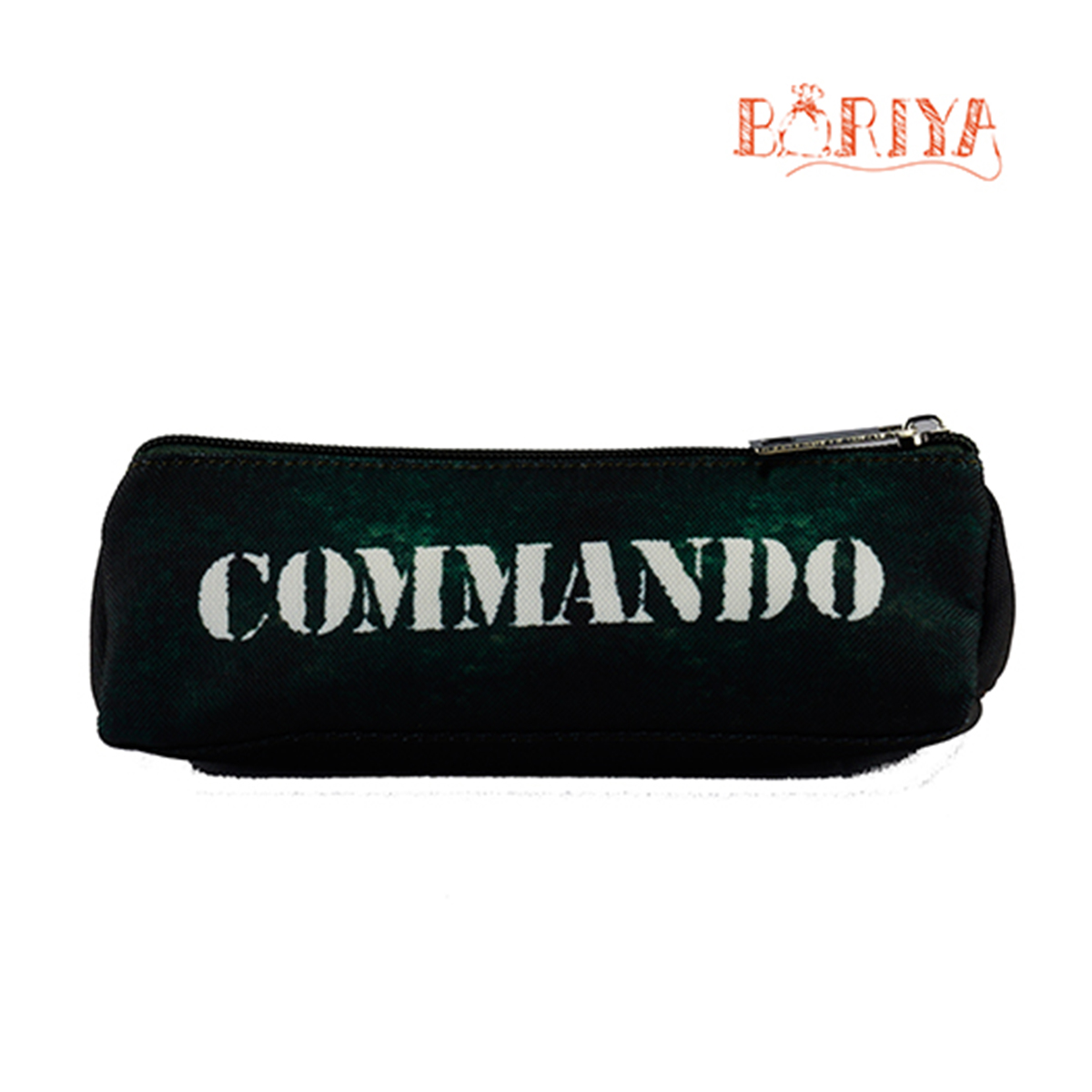 As we move towards a new reality of schooling our next generation, let us make life a little easier for them. One day, they will thank you for it.